Special thank you to Candace Sonmor (Sonmor Photography) & Myrna Dalgliesh (retired educator & PSSD grandparent) for their kind donation!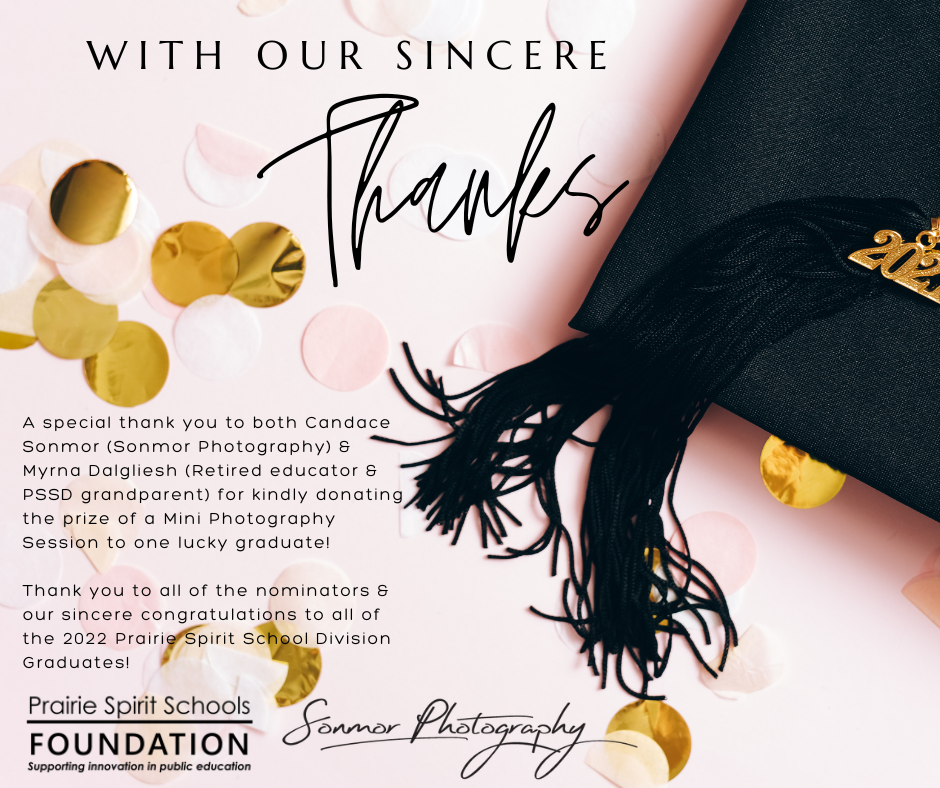 ** 2022 CONTEST COMPLETE ** PRAIRIE SPIRIT SCHOOLS FOUNDATION 'MINI' PHOTOGRAPHY 2022 PRAIRIE SPIRIT SCHOOL DIVISION GRADUATE SESSION GIVEAWAY!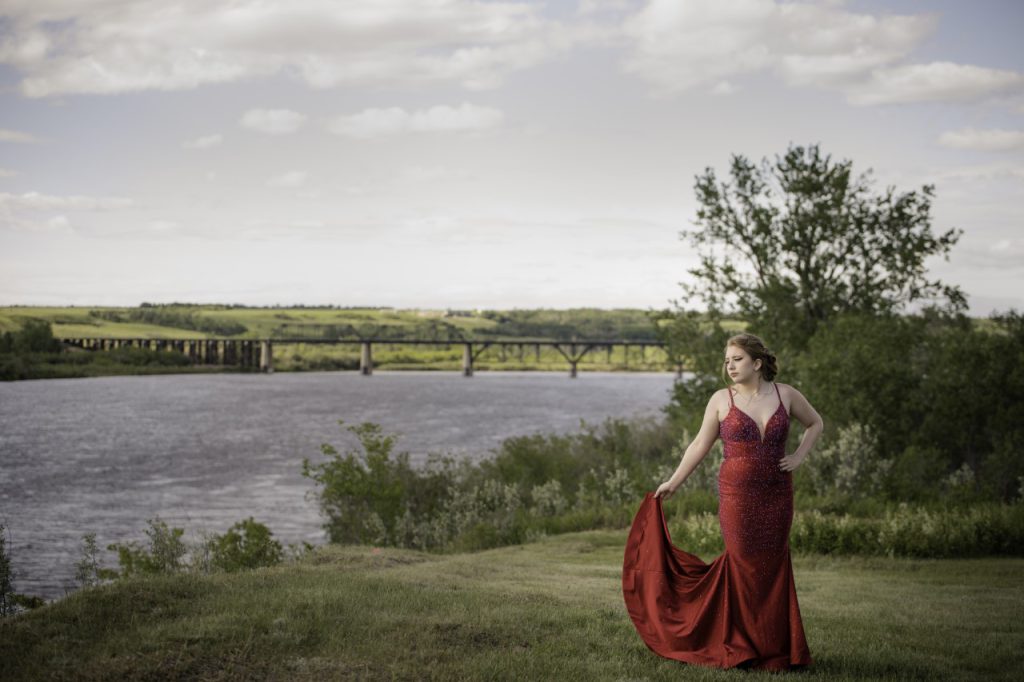 Nominate a Prairie Spirit School Division 2022 Graduate!
Prairie Spirit Schools Foundation wants to celebrate this years' high school graduates who have made a difference in the life of someone around them – through an act of kindness, by volunteering, by leading change in their community, or by empowering someone.
Nominate an amazing 2022 graduate in the Prairie Spirit School Division (PSSD) from now until June 7, 2022 for their chance to win ONE 30-minute 'Mini' Photography Session with Sonmor Photography. Prize kindly donated to the Foundation by both local photographer, Candace Sonmor, Sonmor Photography and retired educator and grandma to PSSD students, Myrna Dalgliesh.
One (1) winner will be randomly selected and announced on June 8, 2022.

PRAIRIE SPIRIT SCHOOLS FOUNDATION 'MINI' PHOTOGRAPHY 2022 PRAIRIE SPIRIT SCHOOL DIVISION GRADUATE SESSION GIVEAWAY
There is no purchase requirement to enter or win this giveaway.
The giveaway will open at 12:00:00PM MST on 11-May-2022, and end on 07-June-2022 at 11:59:59PM MST. All entries will be entered into a random draw and announced on 08-June-2022.
The contest is open to nominated Prairie Spirit School Division students who will graduate from high school in 2022.
Nominations can be sent in by email to psfoundation@spiritsd.ca by providing the following prior to the deadline:
SUBJECT LINE: 2022 Graduate Giveaway
1. Nominator's name
2. Nominator's email address
3. 2022 Prairie Spirit School Division Graduate Nominee's full name
4. Prairie Spirit School Nominee attends
5. Briefly share how the graduate inspired you to nominate them &/or why you would like them to have this memorable keepsake
The winner of the giveaway must sign a liability waiver and an image release prior to their session, in the event that the winner is under 18 years of age, a parent or legal guardian must sign both the liability waiver and the image release, and accompany the winner during the session.
Odds of winning depend on the total number of eligible nominees received. ONE (1) winner will be chosen.
The prize consists of one 30-minute 'mini' photography session for one 2022 Prairie Spirit School Division graduate (randomly selected from the nominations).
Two (2) digital images will be provided to the graduate following the session.
Printed images are not provided.
The photography session will take place within 25km of Saskatoon, Saskatchewan.
Travel is not included in the prize package.
Approximate value of this prize is $150 CAD.
For the complete and full set of rules for the above giveaway please click HERE.